11 Aug 2021
Ultimate Guide to Organic and Eco-Friendly Bedding: Here's What You Should Know!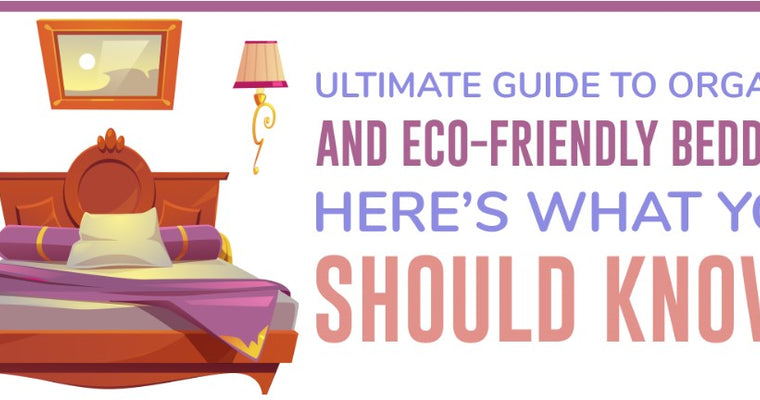 Organic bedding is free of harsh chemical additives such as formaldehyde-releasing wrinkle treatments.

Toxin exposure is avoided by using organic bedding for babies and children, which is especially crucial for their developing bodies.
Certifications for Organic Bedding:
A GOTS certification from Governmental Organic Farming Standards is needed to prove the cotton fiber is grown and farmed without genetically modified seeds and without the use of  any chemicals or pesticides
Market Size of Organic Bedding:
Global organic bedding market size is expected to reach USD 1.1 billion by 2025
Organic Bedding Type:
Mattress

Bed Linen

Pillows

Blankets

Others
Benefits of Choosing Organic Bedding:
Organic cotton is a safer choice for people with sensitive skin

Organic cotton is a breathable fabric

Organic cotton uses less water and is grown without harmful pesticides

Organic cotton is better for the planet and soil

Organic bedding is not treated with flame retardants, used in baby & kids products

Organic bedding is made without harsh dyes and colorants
Reason to Buy Organic Bedding:
Eco-friendly

Hypoallergenic

Comfortable

Good for Health
Organic Bedding Material:
Hemp

Linen

Bamboo

Eucalyptus
The above materials are stronger than cotton, with hemp being up to eight times stronger. Both fabrics are certified organic, 100% natural fiber, and manufactured without harmful chemicals.
Positive Effects of Organic Cotton Bedding on Sleep:
Softer to the touch than heavily processed cotton gives a good night's sleep

Protection from toxins tied to cancer, lung, and heart problems

organic cotton regulates your body temperature, so you won't feel too hot or too cold

Better for allergy and sensitive skin sufferers
Organic Cotton helps the environment:
Protects the Oceans and Waterways

It is biodegradable

Organic farms expose 60% less carbon dioxide than conventional cotton farms

Organic cotton uses 88% less water and 62% less energy in the production

Organic cotton has a lower environmental footprint and less impact on the air
Related Posts