05 Feb 2021
Buy Art For Your Home At Mhoksh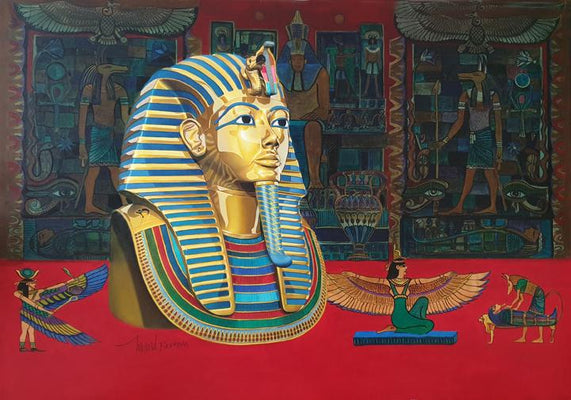 Home is a very dear place for us all. Whether it is a tiny apartment or luxury villa, what makes a house a home is the setup. It is our comfort zone where we come back every day, leaving behind the world that tries to run us down. A cozy couch, a quaint dining space, a nice collection of movies, music, and books, and more imbues life into structures of concrete, wood, and class. A painting that resonates with you can be a nice addition to the place that you call home.

It can not only enhance your interior décor but also be a breath of fresh air. And that's what we aim to deliver. At Mhoksh, we curate paintings from top-class artisans that can change the way you perceive art. You needn't be an expert to buy art from our store. Buying art isn't a way to express your knowledge, but a way to express your feelings and your thoughts. It not only gives an artist the freedom of expression but to you as well. You buy only what you like; folk art and folk paintings that you instantly like are what you should buy for yourself.

The instant connection that you form with artwork is what you should pay heed to. Doesn't matter which style, school, artisan, or source they belong to. It's like first love; it isn't bound by any condition. We, at Mhoksh, present fine art and folk art that is steeped in tradition, culture, and mythology. From fine representations of Indian mythology to contemporary pieces of impressionism and expressionism, you can find it all in our gallery.

Why Shop For Art At Mhoksh?

The best place to buy art is a gallery. But given the time constraint and many other restrictions, visiting a gallery may not be possible for everyone. But that shouldn't be a barrier to buying art. That is why Mhoksh brings to you a wide collection of the best pieces of fine art and folk art from faraway lands. Created by renowned artists, each piece speaks of life, emotion, culture, and stories; stories that stretch beyond boundaries.

All art at Mhoksh is sourced from the artisans themselves and then carefully packed and delivered to you. We take care to present only the best work of our artists to give our customers what they desire the most – the perfect creation to adorn their walls. We take responsibility for all artwork available at our store and guarantee that they are of the best quality. We do our best to ensure that our clients have no complaints at all about their purchases at Mhoksh.
Shopping for art is an exquisite affair and our team works relentlessly to make your shopping experience the best. We are always ready to serve you; so come back to us any time want to add a timeless piece to your collection.
Related Posts