05 Feb 2021
Get The Most Elegant Home Kitchen Decor Items From Mhoksh.Com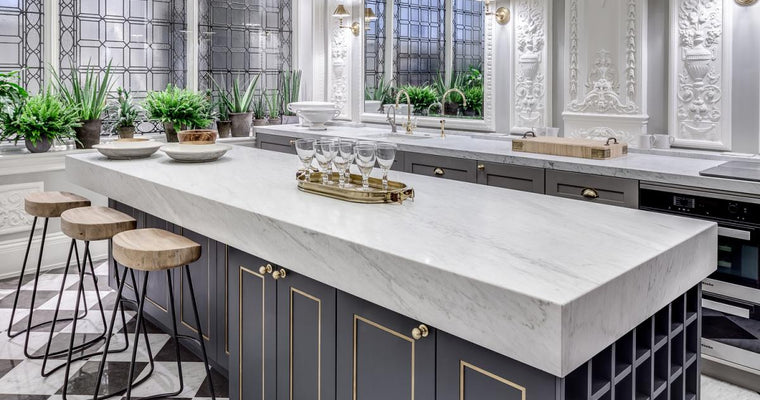 Mhoksh is an online store that specializes in selling the home and kitchen decor items at affordable rates. The main focus of the company is to sell decor products that are a must in any household, at the best prices. The company sells a variety of products like, decoration pieces, kitchen wares, mirrors, paintings, accessories, etc. we also provide the best quality products which are reliable and lasting. We also provide beautiful and elegant handmade decor items that will add more beauty to your house. Our team travels across the world and brings for you some of the aesthetic and rarest decoration items for your home sweet home.
The range of products our company deals in are:
Home Decor
We sell a variety of home decor items both in terms of modern art and traditional. From spiritual paintings to modern wall hangings, we offer a variety of products. Personalized wall photo frame, stylish furniture, showpieces, etc, you name it and we will provide you with the best. If your home has an open space or balcony, you can have a mini garden. You can decorate it with attractive garden decor items such as garden figurines, utensils and plantings, artificial flowers, artificial grass, bird houses, decorative pebbles and outdoor lighting.
Kitchen and Dining Wares
Mhoksh has come up with the best collection for kitchen and dining wares. Thes best part of buying products from us is that we provide absolute handwoven kitchen coasters, cutlery holders, placemats, etc.. Decorate your kitchen with subtle lighting and simple wall paintings to give it a beautiful look.

Folk and Fine Arts.

For all art lovers, whether modern or traditional, we have come with a collection of fine and folk arts made by some finest artists across the world. We have some rarest collections of beautiful paintings, and art pieces to highlight the walls of your beautiful house. Paintings are expressions of thoughts and feelings, with the creation of certain aesthetic qualities, in two-dimensional visual language. The elements of this language - its shapes, lines, colors, tones and textures - volume are used in a variety of ways to create volume, space, motion and light sensations on a flat surface.

Our objective is to evolve your house in the most beautiful ways. We believe in quality products at a reasonable price for executing a fair trade between both parties. We provide free shipping, cashback, and free return on goods up to certain limits. Visit our website and book one today. Whether your interests are classic or contemporary - or a blend of both - you'll find ideas and inspiration, the latest information and products, and tools to help you stylishly decorate, innovate, and entertain your house.
Related Posts